The Challenge
The Gifts in Action e-commerce site needed a complete redesign and rebuild with usability enhancements and improved user journeys for the site.
The Process
I reviewed the existing site for UX problems, after which we considered all existing and planned content for the relaunch.
The key problems we were seeking to address were:
Product Discovery
Check out drop-offs
The distinction between e-card and paper cards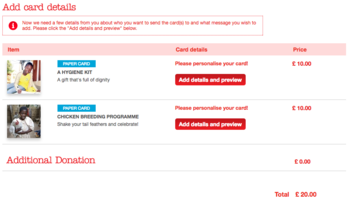 The Result
Through a combination of wireframe prototyping, design and user testing we produced a far superior e-commerce experience that endures to this day.