The Challenge
Product upgrades and UX enhancements for existing platform. The existing platform was, on the whole, very succesful so we had to be mindful when introducing new features and enhancements into the product.
The Process
My first task was to look at the existing login flow into the platform. A combination of lightweight user testing and an expert review lef me to create wireframes for an improved login and registration flow.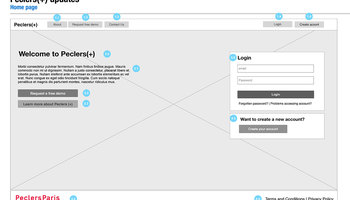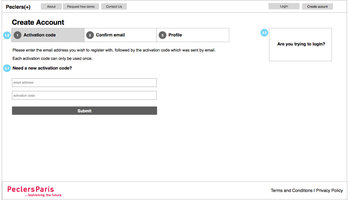 My next task was to add a new feature to allow users to create their own collections of interesting images and content from the platform content. The key was simplicity and ease of use, as it was hoped that the new feature would eventually replace another similiar one.
I also had to create a new area for viewing purchased content, where it would be easier to scan your library of publications and the content contained.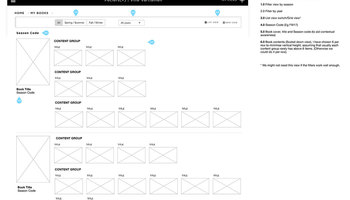 Each phase began with meeting the client and understanding the business requirements and user needs. We would then collaborate to brainstorm ideas, the goal of which was to pick the best ones before proceeding to iterate on them to a higher fidelity.
Each feature improvement was done using Agile delivery, working in sprints to validate the ideas, prototype and test and refine.
Results
The iterative enhancements and new features that I have helped to develop into Peclers have increased the usability and User Experience of using the platform.
" The new Plus offer has transformed our business, and the guys have been great to work with. Couldn't think of a smarter, more collaborative team "
Olivier Michel, Global Digital & CRM Director, Peclers Paris